This is what Jaguar does best. High-revving, high-power six-cylinder sports sedans. For the 2018 Jaguar XE S, the power has been turned up to 280kW, while in-car tech has been boosted to help it stay among the leaders of the pack.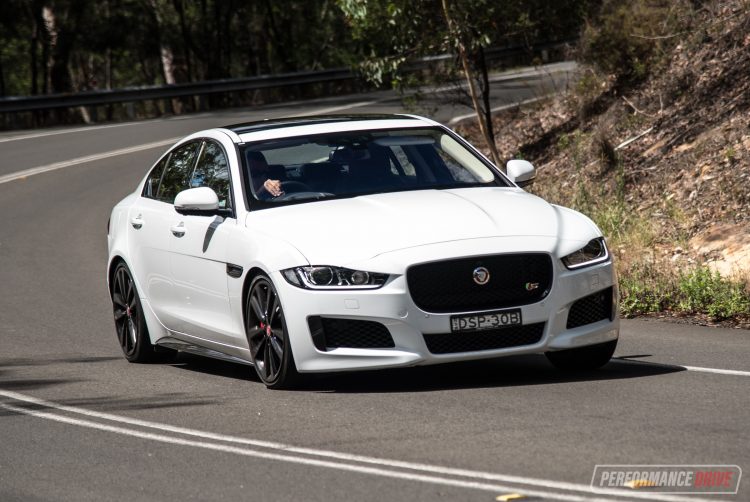 Yes, that's right, more power. Since the XE S isn't technically a performance model, more just the flagship variant, the XE S remains as one of the most powerful sedans in the class. About the only vehicle to trump it is the Infiniti Q50 Red Sport, with its 3.0-litre twin-turbo V6 that produces 298kW. The Mercedes-AMG C 43 delivers 270kW from its 3.0-litre twin-turbo V6, while the BMW 340i and Audi S4 sit further behind, with their turbo sixes generating 240kW and 260kW, respectively.
Despite featuring a more potent engine tune than the previous 250kW model, and coming equipped with more gadgets and luxuries, the 2018 XE S is more affordable than before. Prices start at $92,700, which is a decent drop from the original $104,200 price tag (excluding on-roads).