Call me clueless but I didn't appreciate that Mesa, Arizona is the third largest city in the state or even a city in its own right despite more than a dozen trips to the Phoenix – Scottsdale area over the years. Mesa has in fact been named the best city for Outdoor Lovers by Money Magazine!
What makes Mesa an awesome city for outdoors lovers like me?
Lots as I discovered over a couple of days including easy access to the Lower Salt River, four lakes within spitting distance, the world-class, unbelievably scenic Apache Trail, mountain and road biking, hiking trails with attendant bird life and wildlife in both the Superstition Mountains and Usery Mountain Regional Park (among others), goat yoga (not a typo) and skies so dark that with the right telescope you can see the rings of Saturn.
Here's a look at some of the fun outdoor adventures you can experience when you visit Mesa.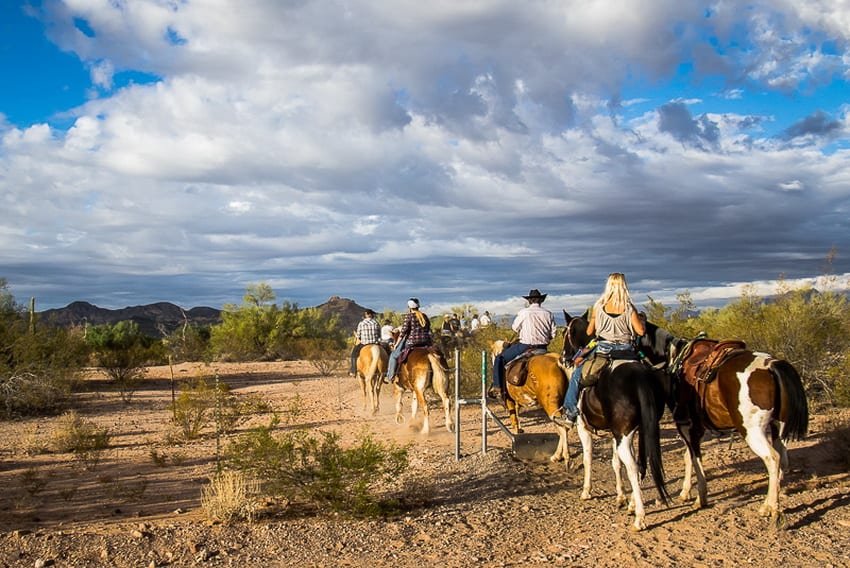 Horseback riders checking out the desert scenery in Mesa with Fort McDowell Adventures
Mountain bike in Usery Mountain Regional Park
Located 20 miles due east of Mesa and just 45 minutes away from downtown Phoenix, Usery Mountain Regional Park is home to roughly 20 miles of trails. Arizona Outback Adventures, with one of the biggest bike rental fleets in the country, offers custom guided tours. Their guides will teach you a lot about the desert environment every time you stop to catch your breath.